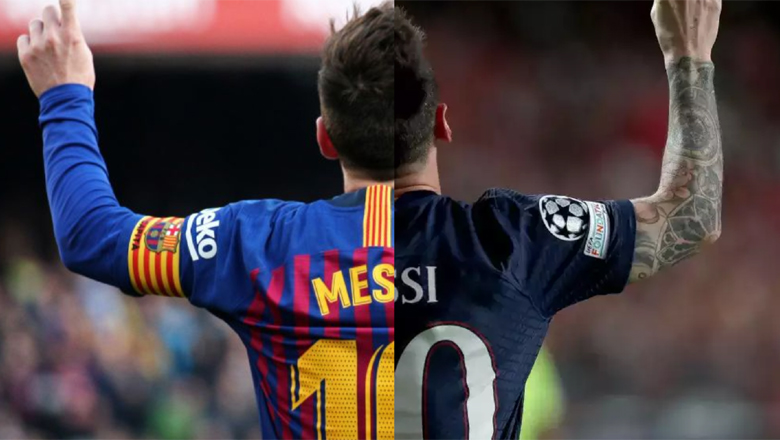 Argentine and PSG forward Messi has become the World Sportsman of the Year at the Laureus World Sports Awards. Alongside Messi, the nominees for the World Sportsman of the Year were Kylian Mbappe (football), Rafael Nadal (tennis), Stephen Curry (basketball), and Max Verstappen (F1). The Laureus Award is presented to the best-performing athlete across multiple sports and is often referred to as the "Oscar of sports" or the "champion of champions".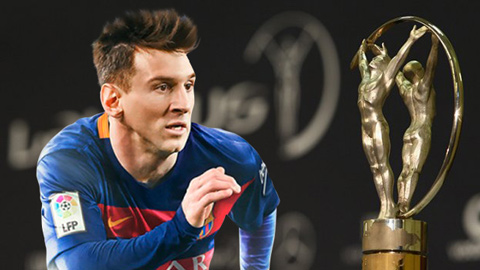 In addition to his individual award, Messi accepted the Team of the Year on behalf of the Argentina national football team. This was Messi's second World Sportsman of the Year award after he won his first in 2020, which he shared with F1 driver Lewis Hamilton.
"I'm thrilled to be here tonight to receive this special award, particularly as the Laureus Awards take place in Paris, a city which has been my home since we arrived here with my family in 2021," Messi said during the awards ceremony. "I want to thank all my teammates, not only in the national team but also at PSG. I could not have achieved any of this without them. I'm grateful to have shared everything with them."
Former tennis player Roger Federer holds the record for the most World Sportsman of the Year awards, having won it five times. Tennis player Novak Djokovic and athletics legend Usain Bolt both have four awards, while golf legend Tiger Woods, F1 driver Michael Schumacher, tennis player Rafael Nadal, and Messi are all tied for third place with two awards.
The Laureus World Sports Awards took place just a few hours after PSG lifted the ban on Messi attending training with the team. Prior to this, Messi went to Saudi Arabia to complete a commercial contract without the club's agreement. PSG's management banned him from training and competing for two weeks as a result. After his return from Saudi Arabia, Messi publicly apologized to the club and his teammates, explaining that he had mistaken the Lorient game for a rest day, and had already cancelled his trip but was unable to cancel it again.
Messi's contract with PSG expires in June, and if not renewed, he will leave the club as a free agent.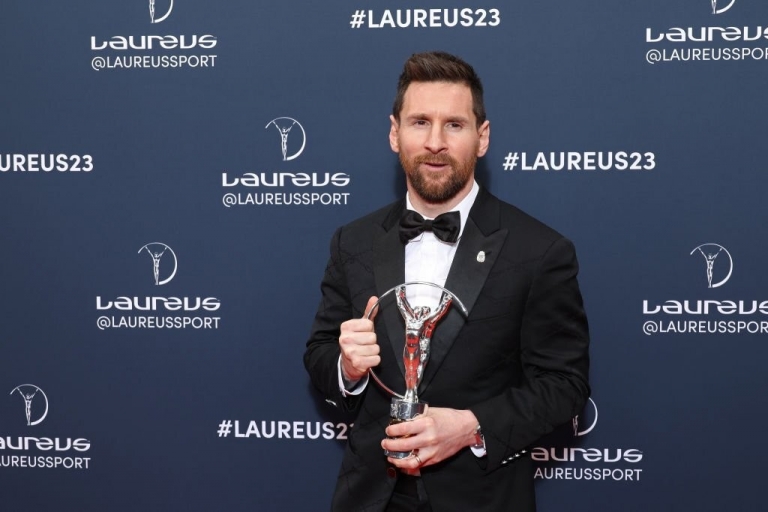 Before the Laureus World Sports Awards ceremony, former footballer Claude Makelele said: "What's happening inside the club is the club's business. I can't speculate on that. There are many different ways of punishing a player internally. It's Messi's choice. He's done so much and he's allowed to have some fun. I hope PSG can keep him. It's a shame to lose players who make people happy. We need them."
Meanwhile, the women's World Sportswoman of the Year award went to Shelly-Ann Fraser-Pryce, the world champion in the 100m. The Comeback of the Year award went to a Danish footballer for Man United who returned to the game after a heart attack.